Locksmith Repairs
Do you have an old lock without a key? Bring the lock into the shop, we may be able to make a key to fit it from our selection of keys. Do you have a filing cabinet without a key but there is a number on the lock? Tell us know the number and we should be able to make a key for your specified number on the filing cabinet.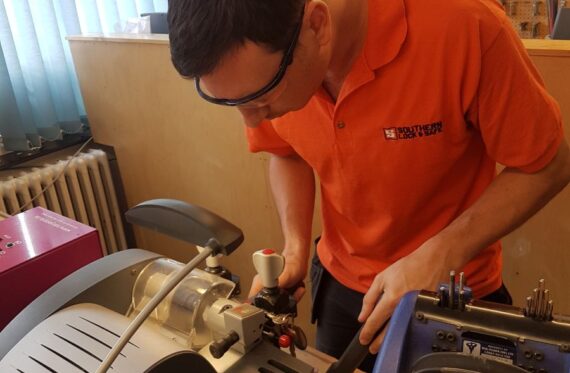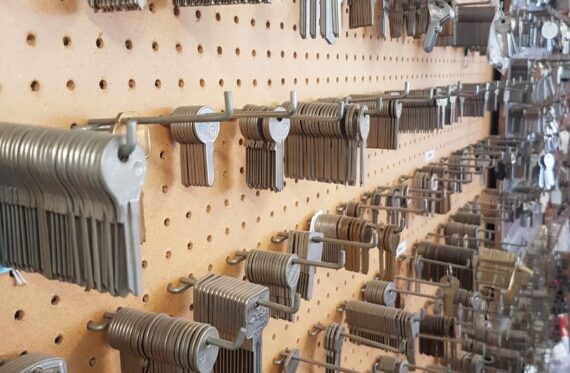 Fast Key Cutting Service
Our fast key cutting service is executed through our modern, accurate key cutting machines with over 25,000 key blanks. If we don't have a blank to suit your key, then we can usually obtain one within 24 hours – if it's available.
Preventative Maintenance
The image on the right is precisely the reason you need preventative maintenance.
Preventative maintenance must be performed on doors in commercial and retail premises, especially with schools being notoriously neglected resulting in a potentially dangerous outcome. Regular maintenance need not be expensive but can give peace of mind and save accidents and costly replacements in the long term. Below is a list of Different preventative maintenance options:
Door Furniture
Handles, knobs, letter plates, knockers, finger plates and DOOR REINFORCEMENTS in various styles and finishes.
Door Closers
Many models, depending on usage, weight of door and disability requirements.
Grilles, Sliding Gates and Burglar Bars
For ultimate security protection in commercial and domestic situations. Many styles and finishes.
Parking Posts
Folding or removable; integral locking or padlocks.
Fire Exit Hardware
Panic bars for all applications and current legislation including the Disability Discrimination Act.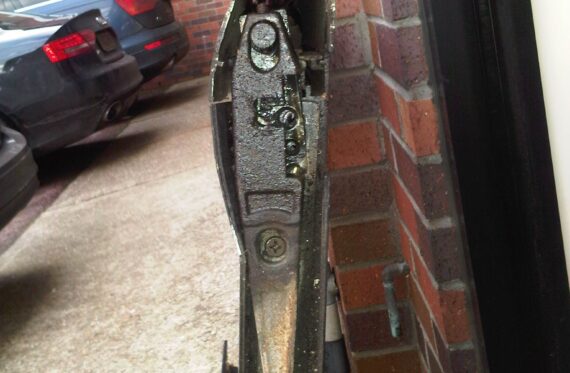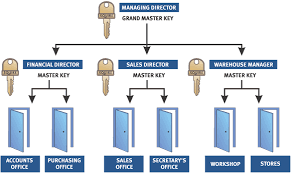 Key Systems
Master Key systems
Enabling you to restrict access to different members of staff to different parts of the building. For example everyone has a key to the front door but can only access their own area. Ideal for flats with communal entrances. A small business owner could have his house keyed into the same system as his business – think how many keys that would save!
Key-Alike
Particularly useful for domestic property. One key will open all the locks on the front door or even all the locks in the house. Padlocks can also be included if specified at the outset.
Restricted Keys
Do you think you are the only person with keys to your property?
Did the previous owner track down and return all the keys when you moved in?
Did the house builder have any extra keys cut?
Have you or any member of your family ever misplaced a key?
Have you ever had to leave keys for a workman whilst you were away from the property?
Do you leave a key outside in a 'safe' place?
Has your property ever been burgled before?
Are You Still Sure? Restricted key systems ensure that only the registered owner of the key can obtain copies.
Contact us for all of your

Security Requirements